The trendsetting and decidedly inventive French lingerie brand LIVY and the internationally renowned and emblematic Parisian cabaret, Crazy Horse Paris, have come together on a joint artistic venture to produce a collection of fine and sensual lingerie pieces, striking and resolutely Crazy, to be worn by day and night! Crazy Horse Paris and LIVY are a match made in heaven. Both houses shake the very foundations of their traditional artistic codes, by showcasing independent and self-confident women. This collaboration came to be by merging their rich artistic legacies and visionary inventiveness. Both share the same creative drive around the female form, an endless source of inspiration, exalting its curves, playing with its lines and contrasts. Women, the undeniable muses from which both houses draw their inspiration, are the body and soul of this exclusive collection. It tells the story of a modern day heroine, free, powerful, desirable, assertive and with a keen sense of humor.
"When I created LIVY, Crazy Horse Paris and its one-of-a-kind shows were an important source of inspiration. The celebration of a confident femininity, the way the fabric and the movements of the female body combine and how they relate, the extraordinary play of visual illusions… All elements I seek in my own creations. Designing this collection was a dream come true. I imagined designs that could be worn by both the Crazy Girls and also by all women who want to feel independent, alive and proud."
Lisa Chavy, founder of LIVY
Nini Pompéi wears the « Showtime » set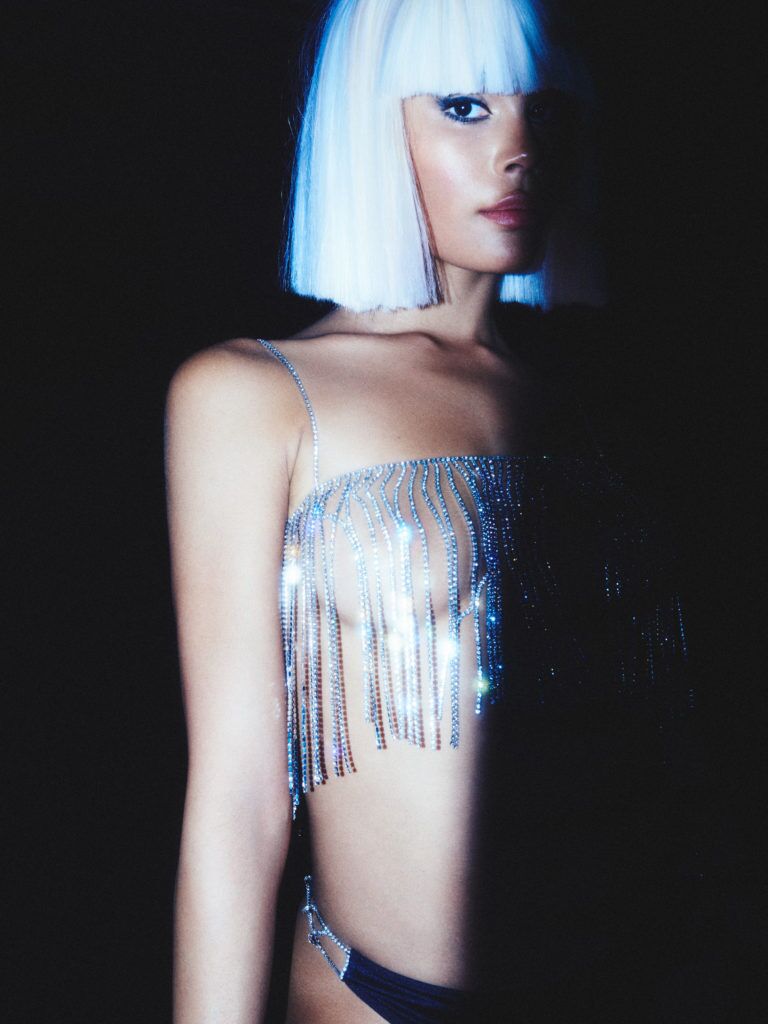 A capsule collection in limited edition
This LIVY x Crazy Horse Paris capsule collection is made up of 20 limited edition pieces of lingerie and body accessories. Crafted from fine fabric such as silk and leather, the products are full of sophisticated details, inspired by various elements that both brands have in common: a color palette with black at its center, as well as red, gold and silver; precious embellishment (rhinestones, jeweled finishing touches…) and a work of contrasts.
"Showtime", "Peek-a-Boo", "Very Crazy", "Attitude", "Venus Vanity"… the lingerie sets, with catchy names, reflect their unique identity and are a nod to the spectacular universe of the Parisian cabaret from which they hail. True to the LIVY codes, with its major "signature" elements, such as the monowire and the "trompe l'oeil" effects, the designs are made with the utmost attention to detail, a unique know-how for an inimitable "Totally Crazy" end result!
Nini Pompéi wears the « Peek-a-boo» set
"All the details of this collection evoke Crazy Horse Paris: from shoulder pads to jeweled harnesses and translucent plays of fabric, recalling the show's light projections, to simple and understated lines and graphics. The result is both visual and audacious. I just love the idea of women being able to wear a touch of Crazy Horse Paris every day!"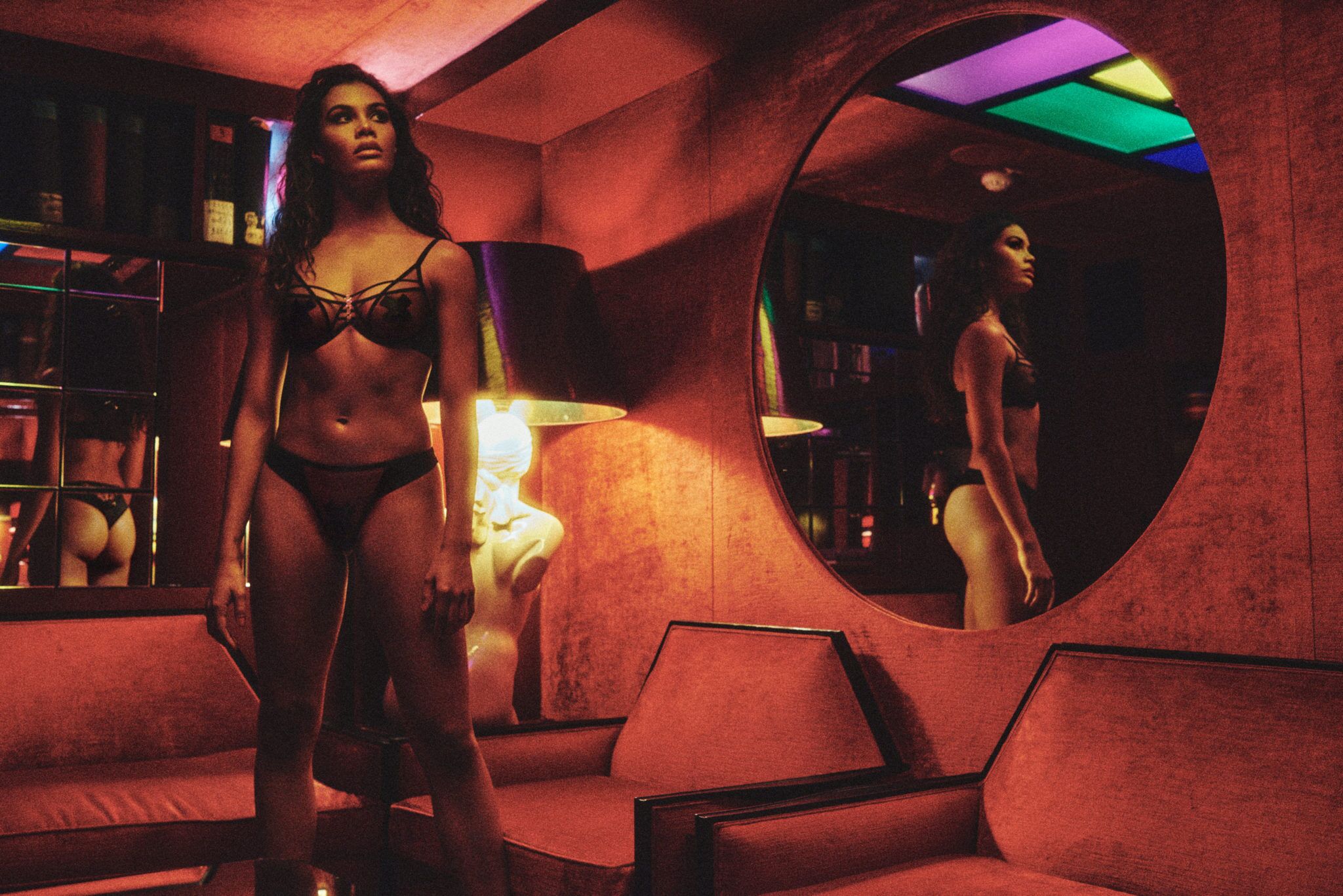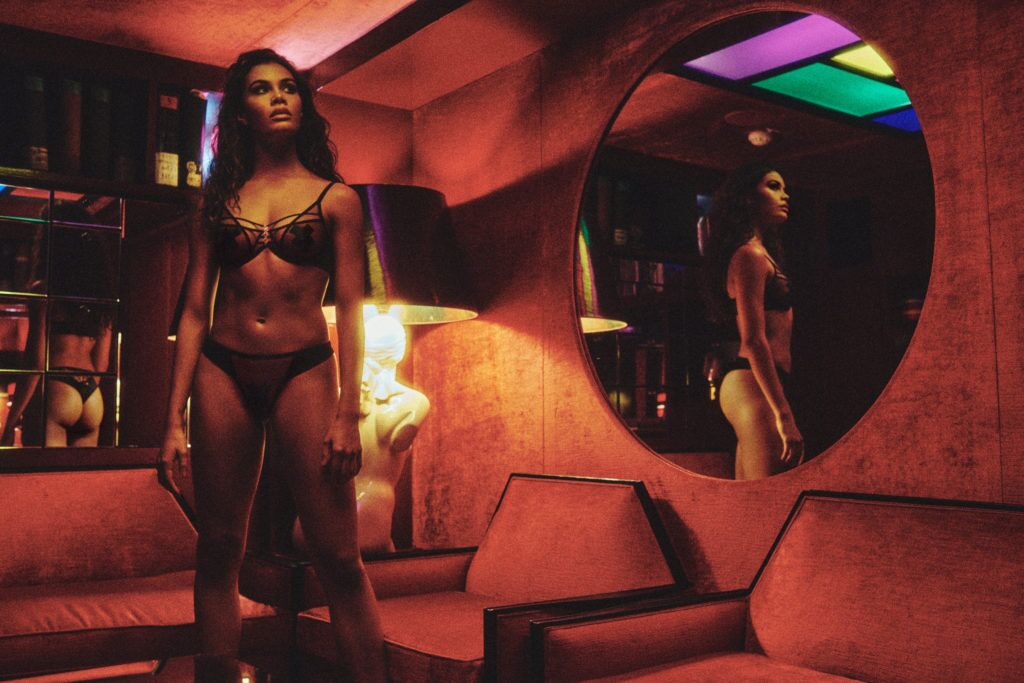 Nini Pompéi wears the « Peek-a-boo» set
Nini Pompéi wears the « Peek-a-boo» set
Ginger Knockout wears the "Very Crazy" set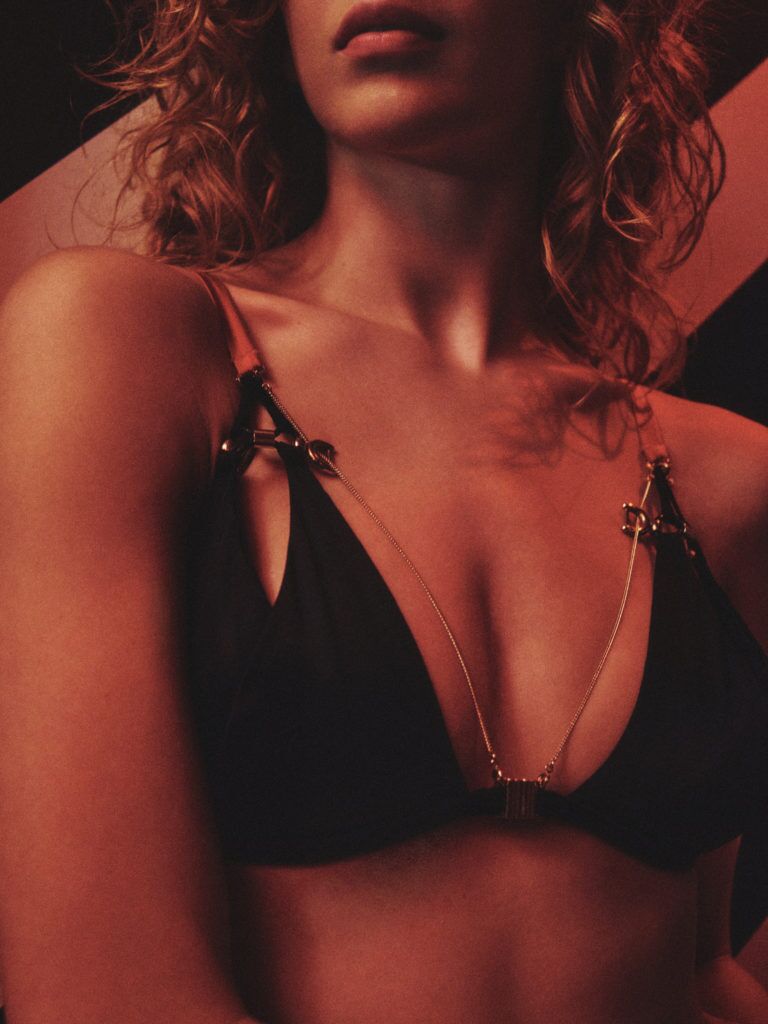 Zora Moonshine wears the « Showtime» set
Availability:
LIVY boutiques and online at li-vy.com, Crazy Horse Paris shop, and exclusively available on the 3rd floor of the Printemps Haussmann department store.
Date :
The LIVY x Crazy Horse Paris capsule collection will be available from the 1st of December 2022.