They have oodles of sparkle and glamour, bodies brimming with tone and grace, and they dreamed of one day joining Crazy Horse Paris: let's give a warm welcome to our new dancers!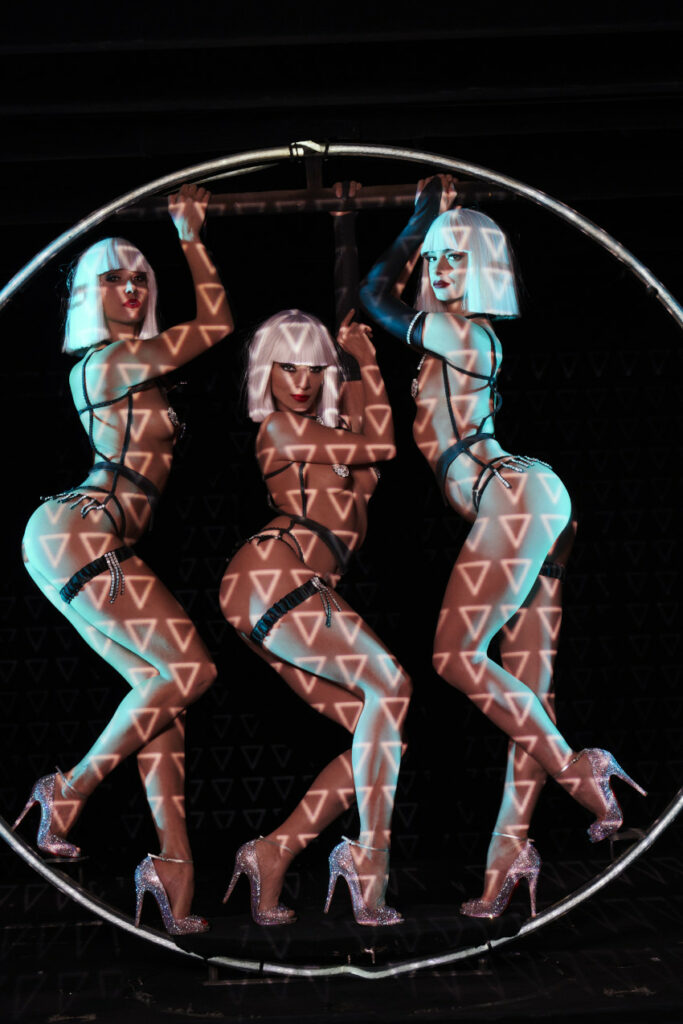 A love for stage and for Crazy Horse Paris
The new Crazy Girls are now realizing a beautiful dream: of joining the troupe of Crazy Horse Paris and becoming one of those legendary dancers, odes to femininity and freedom, who make the identity and fame of Crazy Horse Paris.
A demanding but fascinating learning experience
To be able to incarnate glamour and sensuality, Woman in her purest essence, there is a subtle balance between the innate and … lots of hard work. When it comes to beauty, the girls have it all. But now they need to learn how to become that quintessence of femininity that both represents and makes the identity of a Crazy Girl.
It is notably while rehearsing "U turn me on", the iconic finale of Crazy Horse Paris, used in the show "Totally Crazy", that the girls discover all the technicality and the intensity of the work required by the director Svetlana Kostantinova. And if the dance is an ode to femininity, the play of looks is also at the heart of what makes the dancers of Crazy Horse Paris unique.
Curves, movements, and winks: nothing is left to chance for transcending the woman into her emotions and her personality.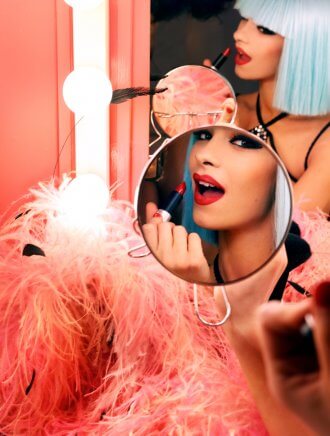 Make-up lesson: enhancing the face
Being a dancer at Crazy Horse means being a woman down to the tips of your eyelashes. If the hip sway and pace is Svetlana's domain, it is the captain of the dancers Mika Do who accompanies the new recruits in their first Crazy make-up. The goal? A doll's face, an intense look, and a strongly assertive personality.
In the expert hands of Mika Do, brushes, false eyelashes, eye shadow, and blushes are magic instruments that enhance the beauty of the two girls, transforming them into Crazy Girls, with doe eyes and red mouths. And here they are, ready to bewitch the audience!
The Crazy Girls are on stage!
It is a Crazy Horse Paris tradition: the baptism of the stage name of the dancers takes place on the evening of their first public appearance. Bye-bye Daniela and Fleur, hello Tina Tobago and Kika Revolver! A moment full of emotion, and shared with the other dancers, which truly marks the entrance of the two recruits into the house.
The stage début, long-awaited, finally takes place on the same evening for the two young women. Somewhere between stress and euphoria, they experience the live stage, the costumes, the audience… the glamorous dream that is now a reality.
---
Discover the latest Crazy Girls to join the troupe!