The end of the year is a magical time when you can relax and make others – and yourself – happy. The perfect opportunity to experience an unforgettable moment in a place that's far from the ordinary… For the holidays, Paris and Crazy Horse Paris take glamour, creativity and beauty to a whole other level. Come on down! Crazy Horse Paris awaits you!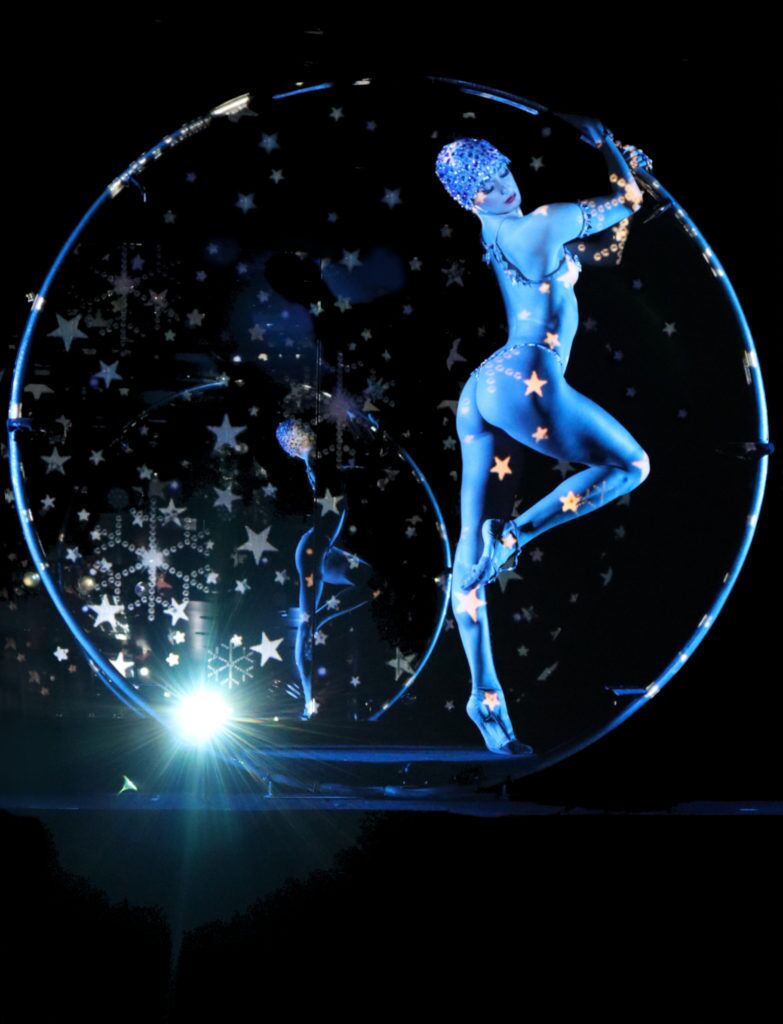 Christmas : the show is a gift!
The festive month of December is a pleasure for the eyes we never tire of. And every year in Paris, the Christmas lights are even more magical than the year before. They alone are reason enough to come celebrate Christmas in the "City of Light." So what would you say to a perfect getaway that would make it possible to combine pleasure with pleasure? To experiencing Paris in clothes made of light and spending an enchanting evening in a mythical place?
The cabaret is even more wonderful at Christmastime! And for the occasion, our "Crazy Entertainers", extra-ordinary singers, George Bangable, Jose-Carlos Haylen and Stan Believe, take turns in transporting you into the holiday atmosphere with their charismatic and dazzling presence.
Experience Crazy Horse Paris at Christmas and enjoy the show Totally Crazy with the package of your choice.
New year's eve at the cabaret
New Year's Eve and New Year's Day are special times of the year. Take stock of the past 365 days and make good resolutions for the new year… This "pivotal" moment deserves a party worthy of its "gravity." How does counting down the ten seconds before midnight at Crazy Horse Paris with the most beautiful dancers in the world and the most elegant and amazing artists strike you? To experience the last hours of the year – or the first – in a legendary cabaret that will offer you the quintessence of chic and sensuality for the new year, with a show that brings together more than 70 years of iconic successes and collaborations in an atmosphere like none other?